DIY Paper Flowers: Anemone Bordeaux
Video Tutorial & Templates
These magnificent handmade paper flowers look exactly like Anemone Bordeaux flowers, and they are quite easy to make. These striking flowers feature velvety, wine-red petals with a vibrant purple eye and a powdery dome of black stamens in the center. They look great both individually and in bouquets, or in combination with other types of paper flowers with stems.
Using this tutorial you can also make any variety of anemones, by changing the color of the paper and PanPastel. Feel free to create your unique design!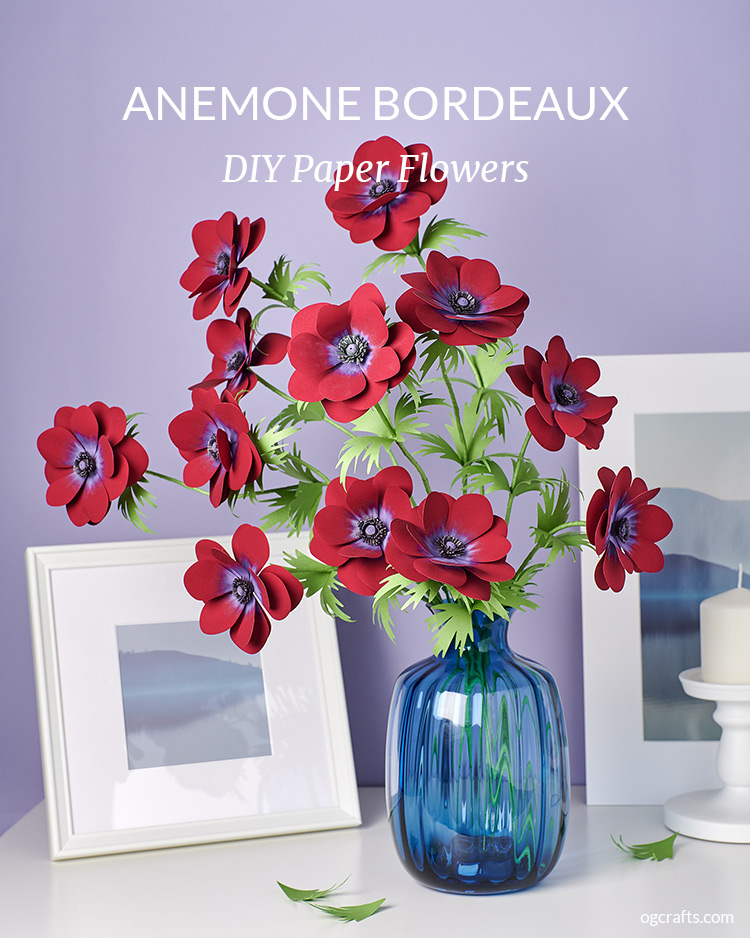 Making these paper anemone flowers is simple and fast. Though it might be a challenge for first timers to make the central part of the flower, as it is quite small in size. No worries – a bit of practice, and it works out just fine. Just follow our step-by-step video instruction below.
You can use a cutting machine or print the templates and cut them manually (download them by clicking on the link below). The templates are designed for 9 cm / 3.5 inch diameter anemones, but you can change the settings in your cutting machine or a printer to create flowers of different sizes.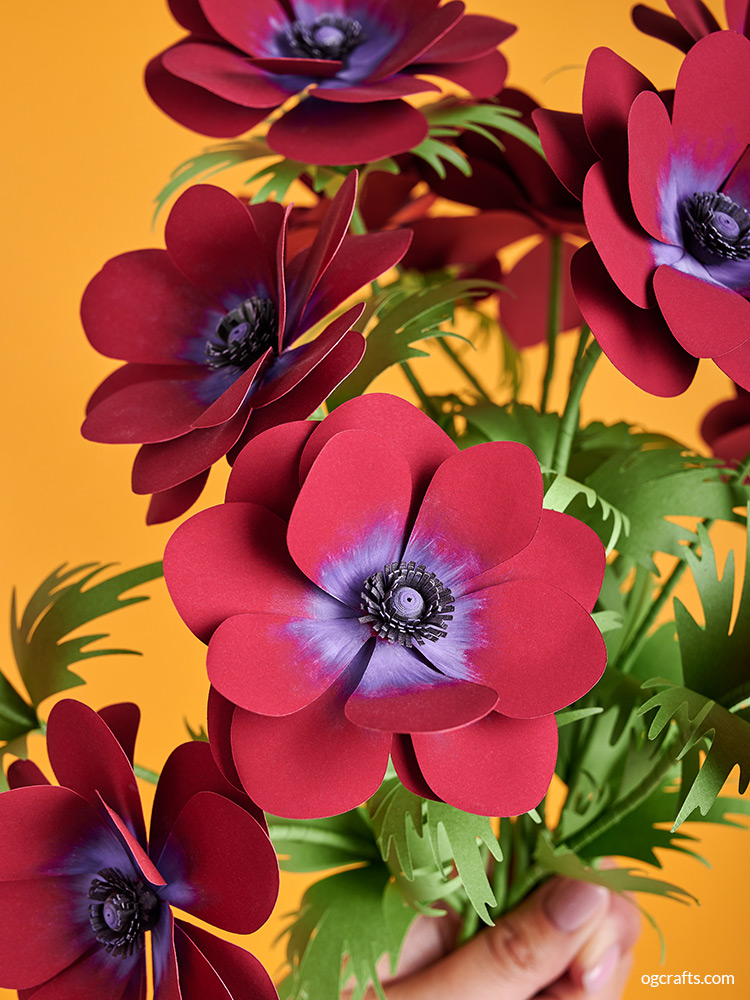 When you are ready to make your paper anemones, prepare the tools and materials (see the list below). Also, download the templates (you can buy them in our shop) and use a cutting machine or print the templates and cut them manually. Now you are ready – watch the video tutorial and start creating!
If you have any questions, please comment below. I'm always happy to help!
Tools
Cutting Machine

or

 Scissors

Needle-Nose Pliers

Wire Cutters

High-Temp Hot Glue Gun

PanPastel Soft Tools Knives and Covers
Materials
Dark Red, Black and Apple Green paper (I recommend 120-150 gsm weight)

Thick Paper-Covered Floral Wire, 14-18 Gauge (e.g. this)

PanPastel

— Violet and Violet Tint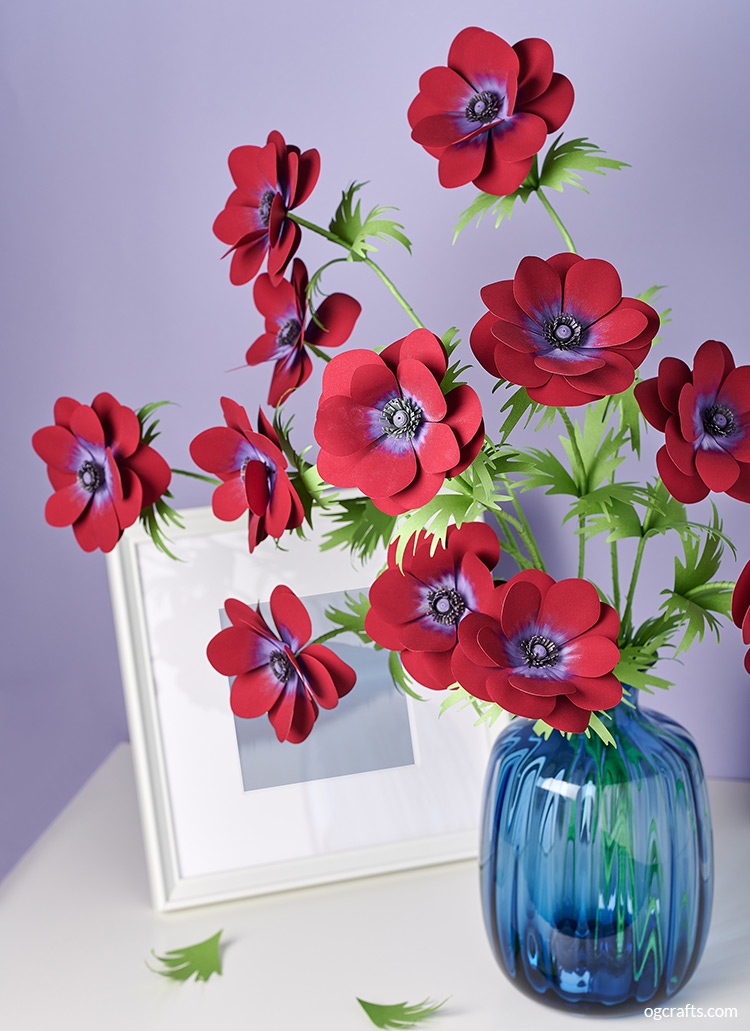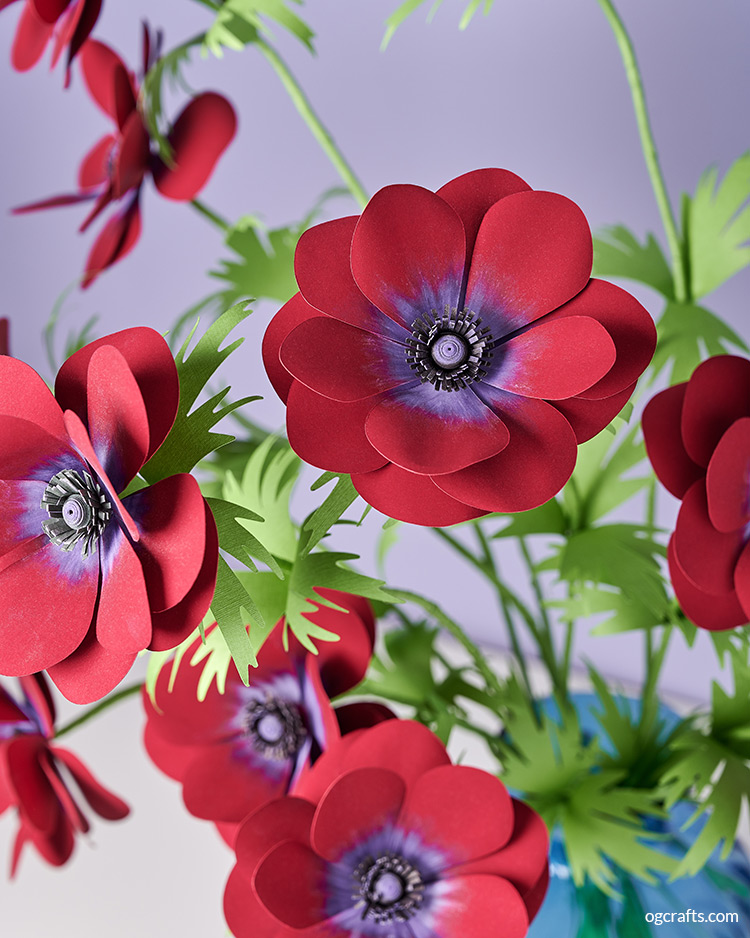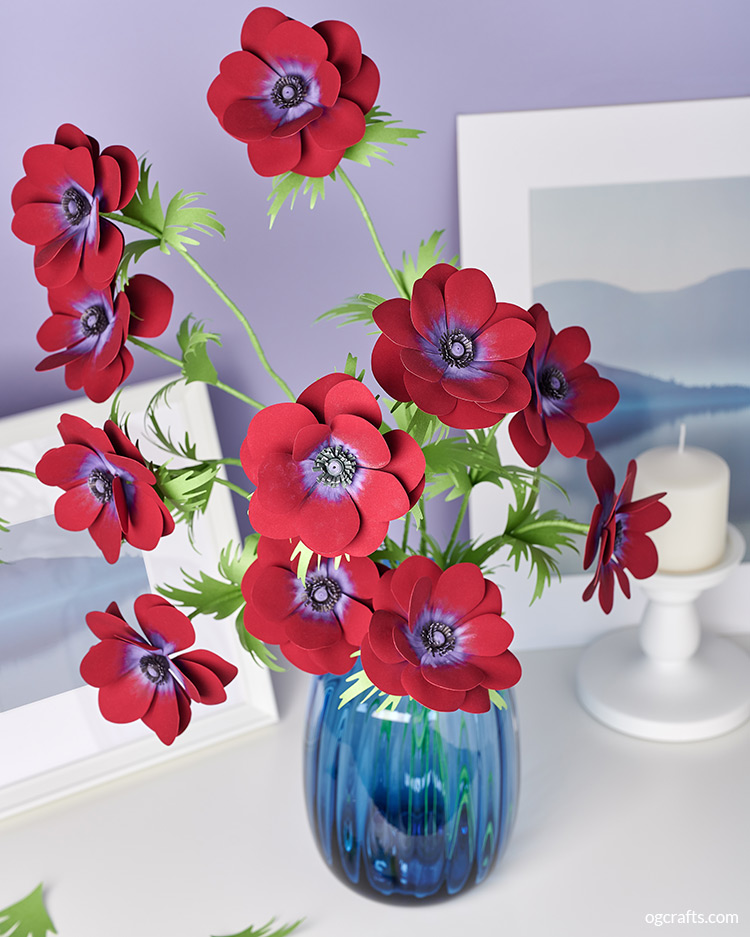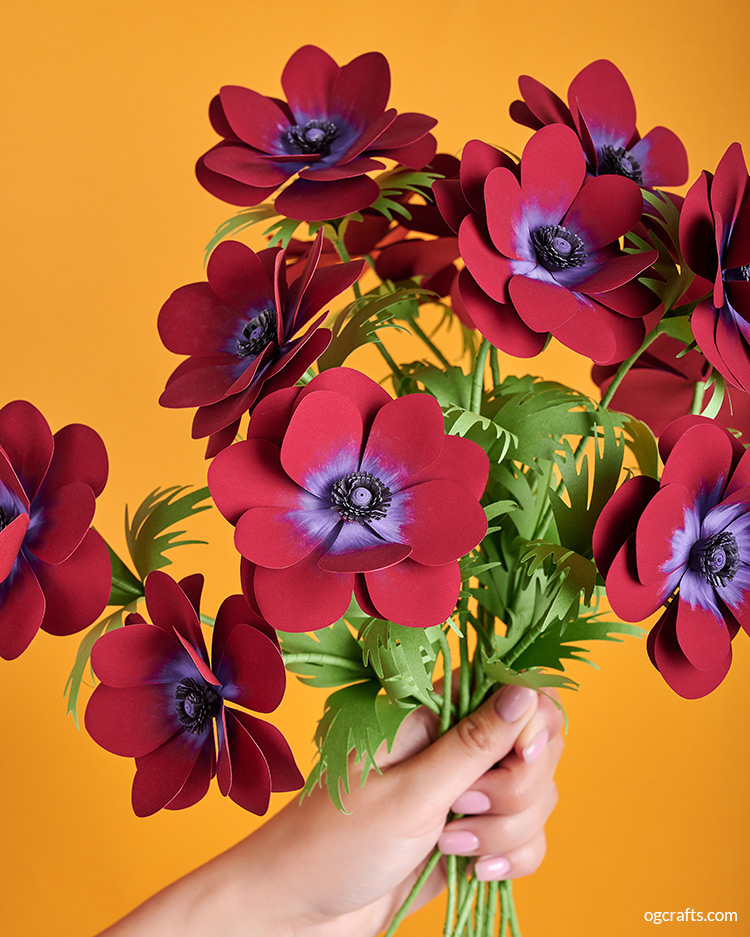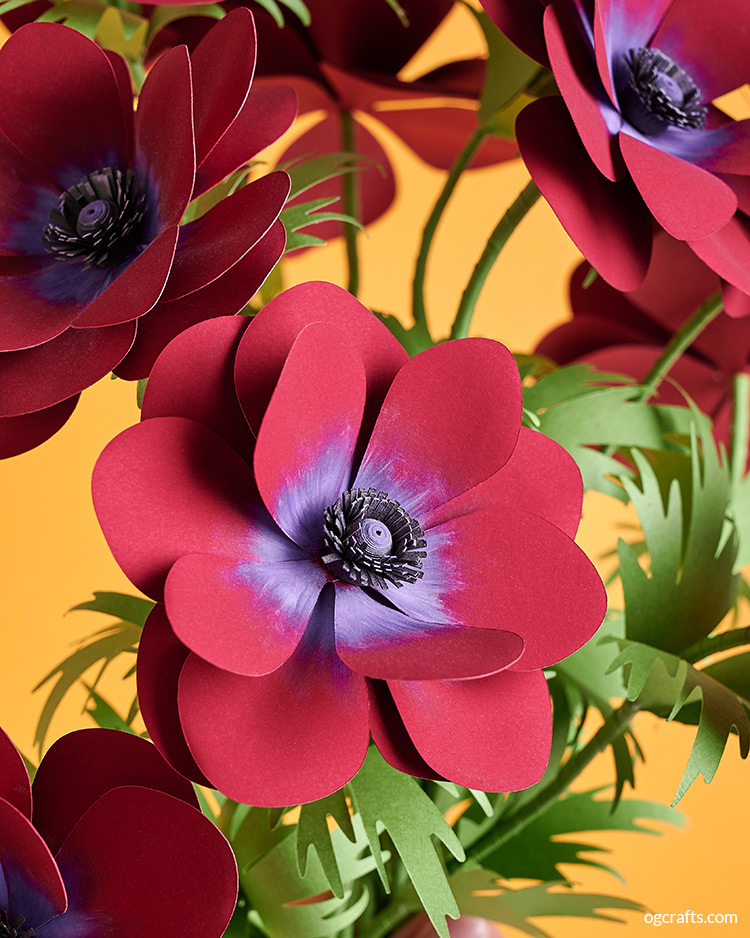 Want more projects like this? See our collection of paper flowers with stems. Or browse all of our paper flower designs to see what else you can make!
For more craft ideas and inspiration, join us on Instagram and Pinterest. And when you're done crafting your Anemone Bordeaux flowers or any other project from our site, share them with us by tagging #ogcrafts on Instagram or Facebook.
Here you can download Anemone Bordeaux SVG, DXF (for cutting machines) and PDF (for manual cutting) templates. For more information on how to work with templates, see our Cutting Machine and Template FAQ.