Here you can find giant paper flowers to decorate walls. They are perfect for home interior, party, or wedding decoration. Create your unique flower arrangements by combining different types of flowers and leaves (see paper leaves templates) and by using paper of various colors.
Love doing DIY flowers? Browse also our flowers with stems and wreaths.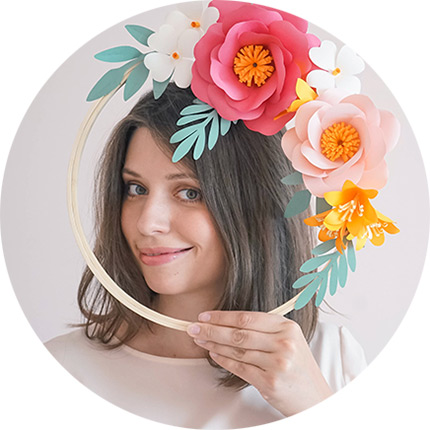 Hi there! I'm Olga, the designer and creator of all projects on this website. I'm excited to welcome you here and share my skills and passion to paper craft with you all! Read more about me and OGCrafts here.
SUBSCRIBE to our Newsletter to learn about our new projects and discounts!