DIY Paper Flowers: Paper Peony
Video Tutorial & Templates
Paper peonies make gorgeous décor that you can make yourself. They look great in vivid colors (like our peonies here) or subtle pastel colors. Put them in a vase to make your home cozier, present them as a gift to your loved ones or make a lovely bride's bouquet. No matter what you choose, you will get a wow-effect! You also can create any number of unique flower arrangements by combining peonies with other paper flowers with stems.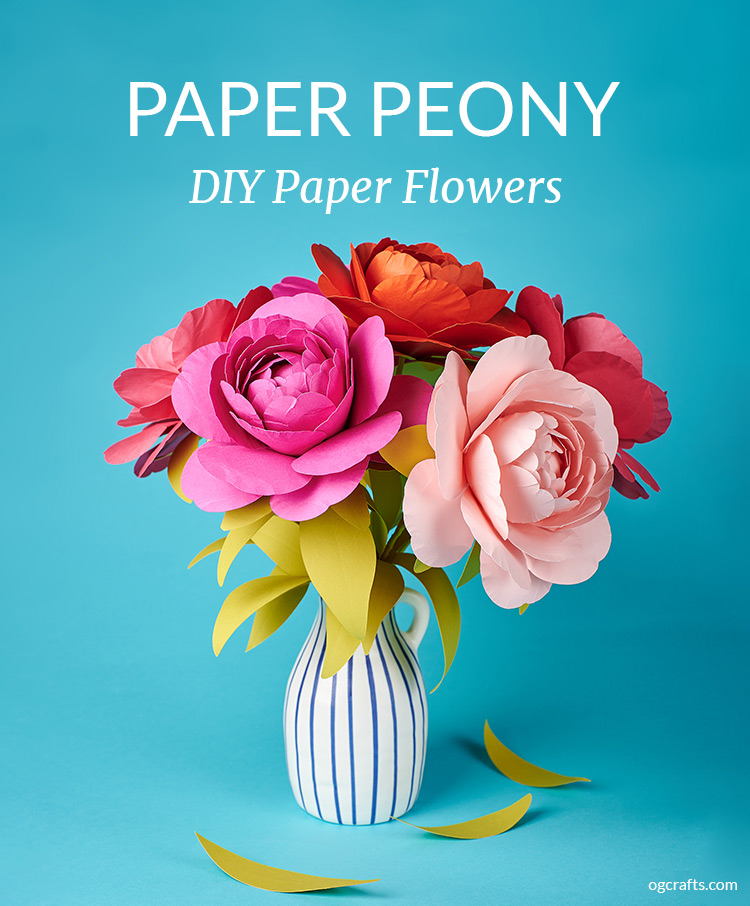 These peonies look so lifelike that it is hard to believe they are made of paper. Using our detailed video tutorial along with cutting machine and manual cutting templates (download link below), you will easily make your own beautiful paper peonies. And you will get guaranteed pleasure from both process and result!
Each peony has a 15 cm / 6 inch bud, stem, and leaves. You can also make flowers of any other size. To do that, change the size of templates and polystyrene ball proportionally. The assembling process will remain the same.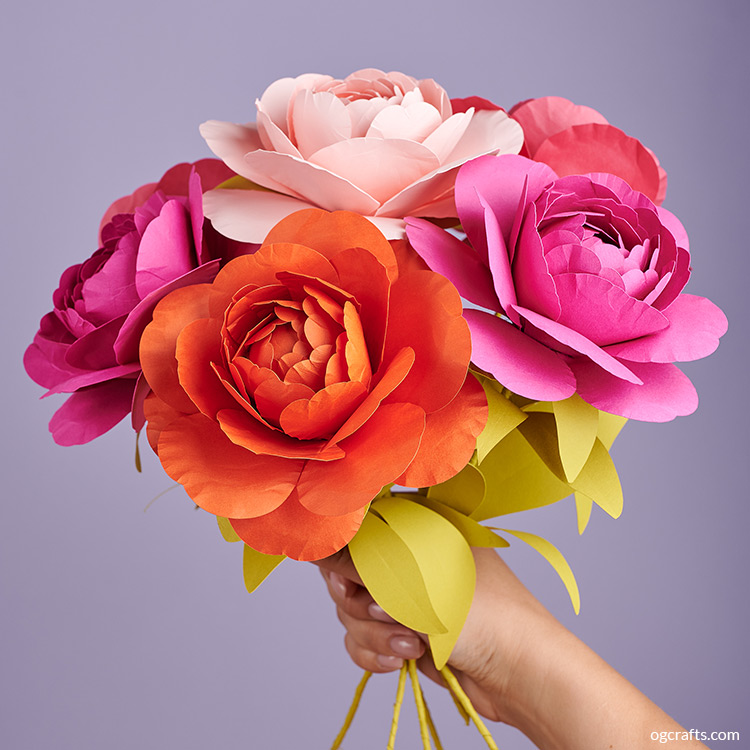 When you are ready to make your paper peonies, prepare the tools and materials (see the list below). Also, download the templates (you can buy them in our shop) and use a cutting machine or print the templates and cut them manually. Now you are ready – watch the video tutorial and start crafting!
If you have any questions, please comment below. I'm always happy to help!
Tools
Cutting Machine

or

 Scissors

High-Temp Hot Glue Gun
Materials
Paper of colors you prefer (I recommend 120-150 gsm weight)

Thick Paper-Covered Floral Wire, 14-18 Gauge (e.g. this)
Polystyrene ball 50 mm / 2 inch in diameter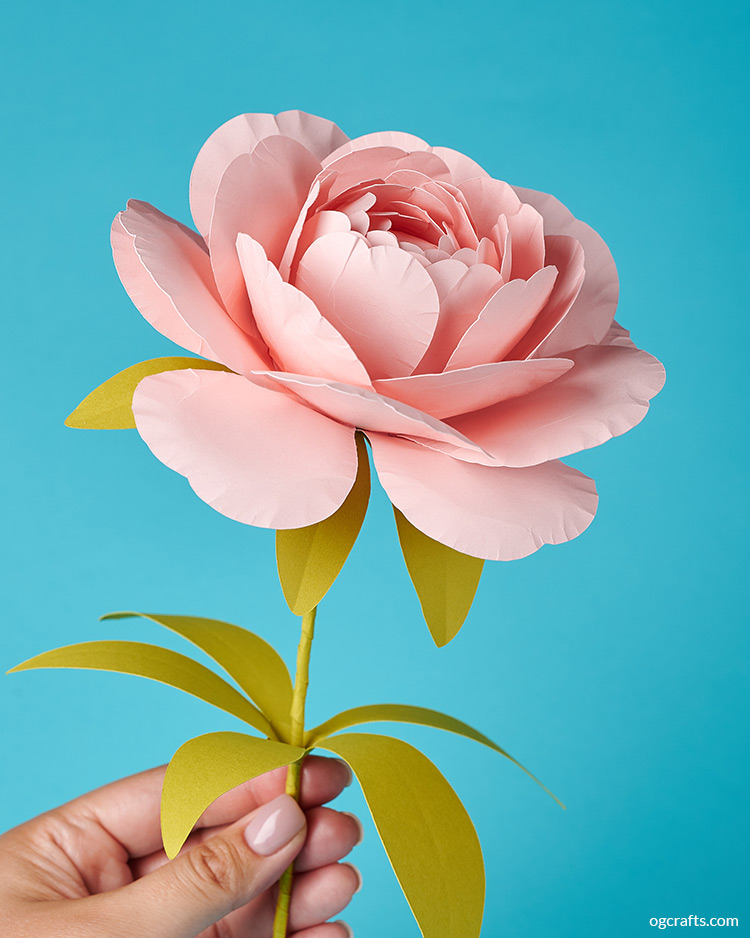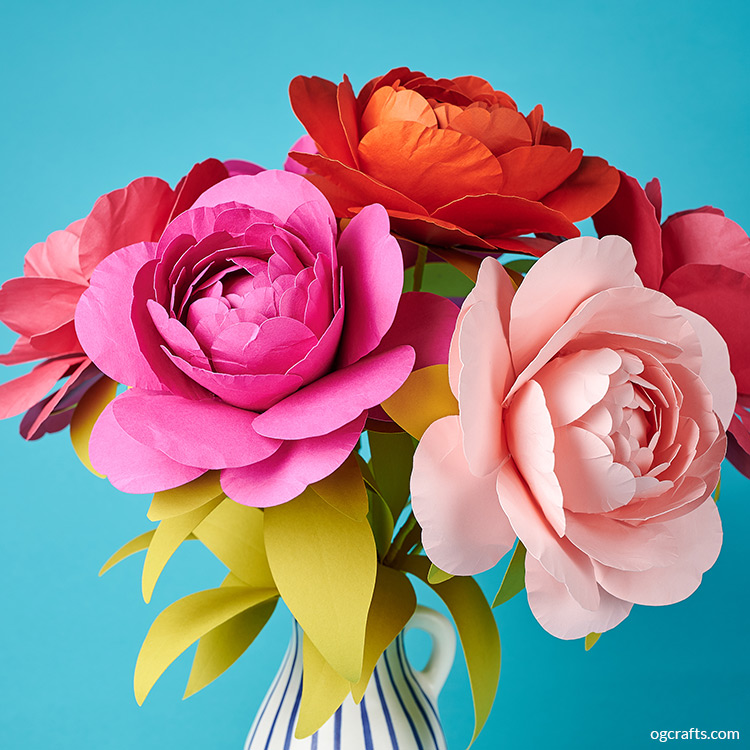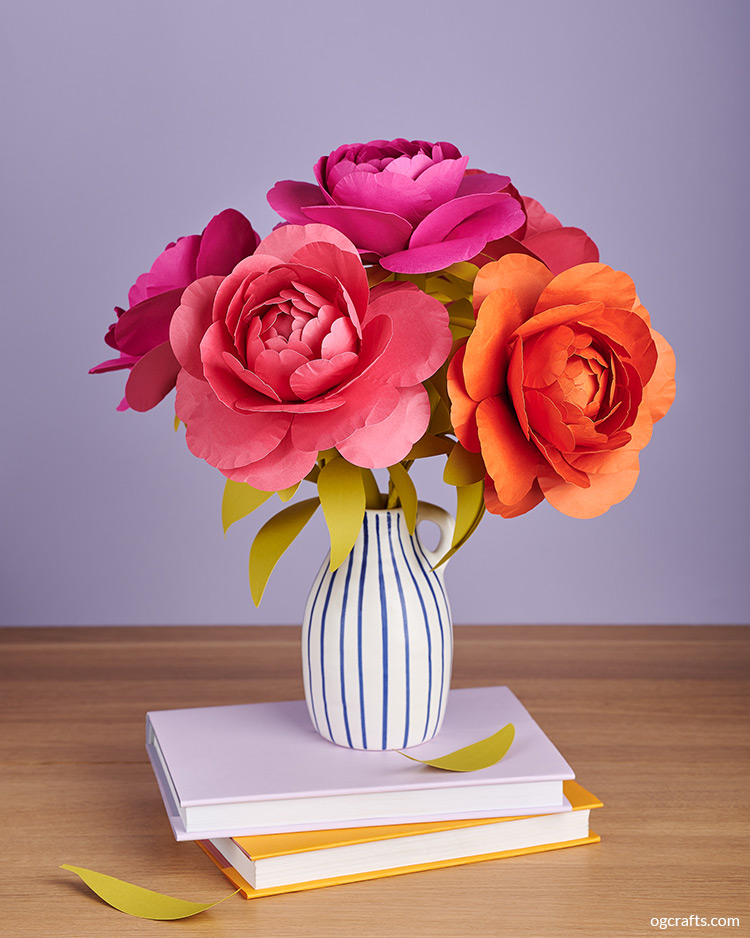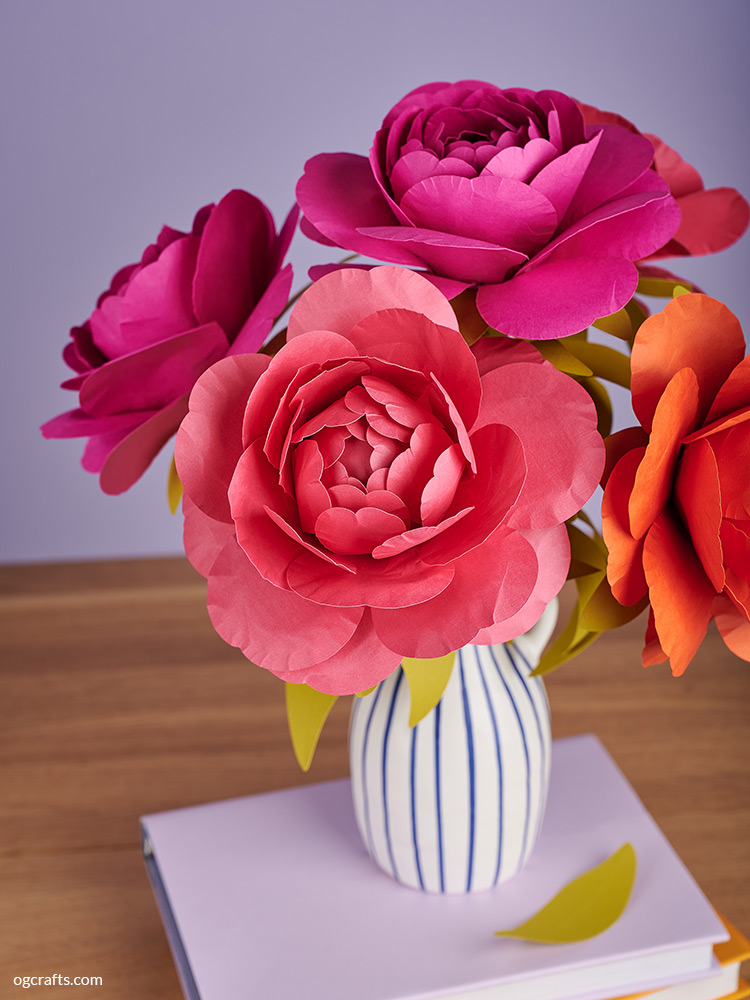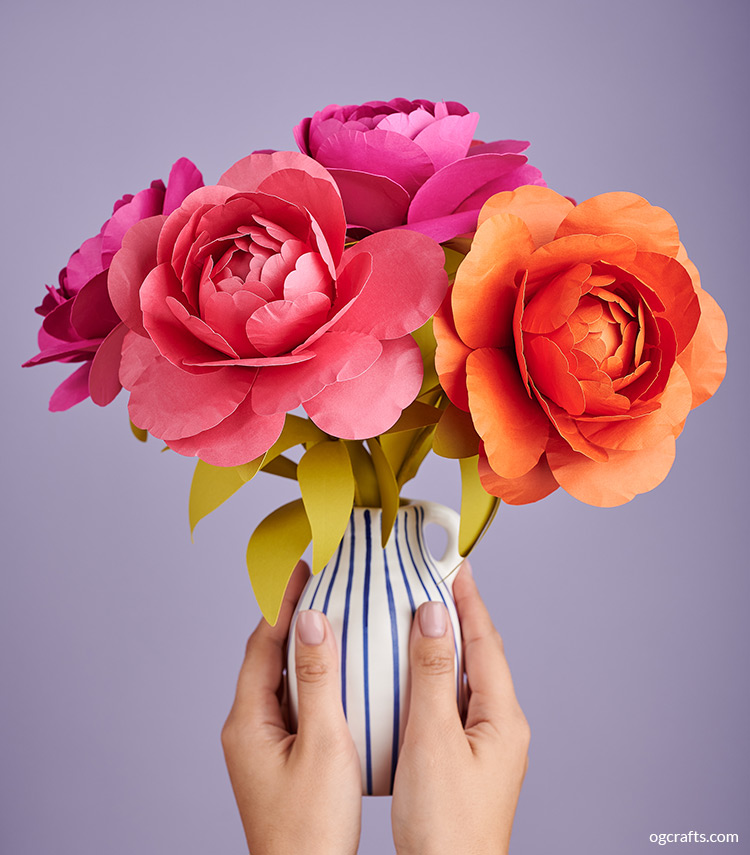 Want more projects like this? See our collection of paper flowers with stems. Or browse all of our paper flower designs to see what else you can make!
For more craft ideas and inspiration, join us on Instagram and Pinterest. And when you're finished crafting your paper peonies or any other our project, please share them with us by tagging #ogcrafts on Instagram or Facebook.
Here you can download Paper Peony SVG, DXF (for cutting machines) and PDF (for manual cutting) templates. For more information on how to work with templates, see our Cutting Machine and Template FAQ.