DIY Paper Christmas balls
Video Tutorial & Templates
The holiday season is coming up, and nothing is more delightful than to put up a Christmas tree and make handmade Christmas decorations. Our polygonal paper balls can be made in any color, so you can make them suit your Holiday tree theme.
With our template download and step-by-step video tutorial, you can make these balls easily. If you have a cutting machine, click on the SVG file below and cut straight onto your chosen cardboard. If you will be cutting by hand, download the PDF below, print it, and use a craft knife or scissors to cut out each piece of the ball.
Looking for more handmade Christmas decorations? Browse our collection of Christmas crafts for more holiday craft ideas.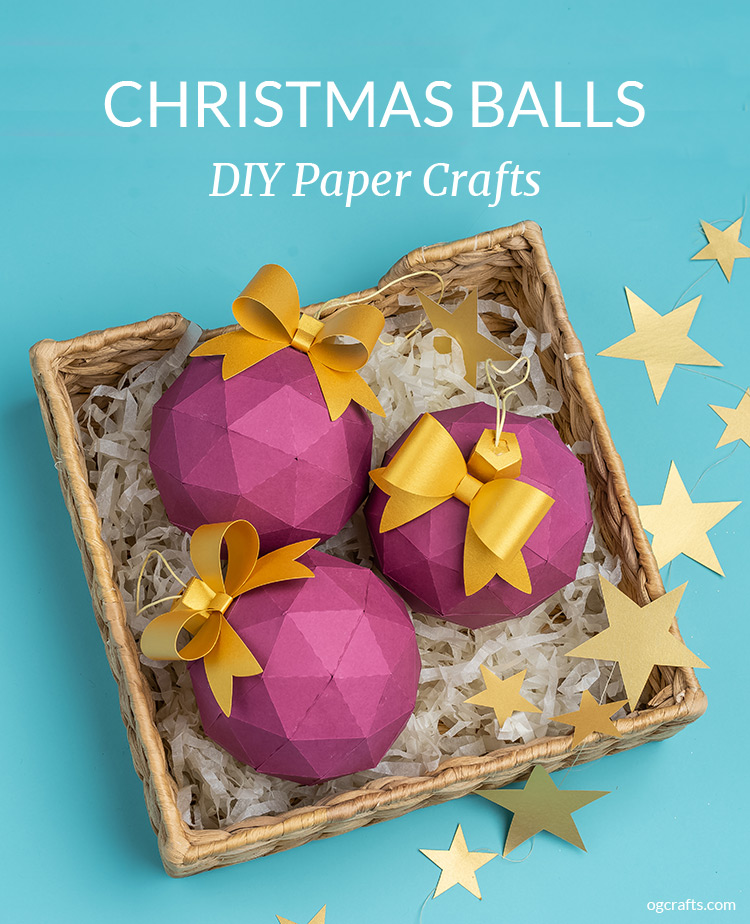 Below you can download the templates for a 9-cm / 3.5-inch ball. You can also make balls of any other size. To do that, change the settings in your cutting machine or printer.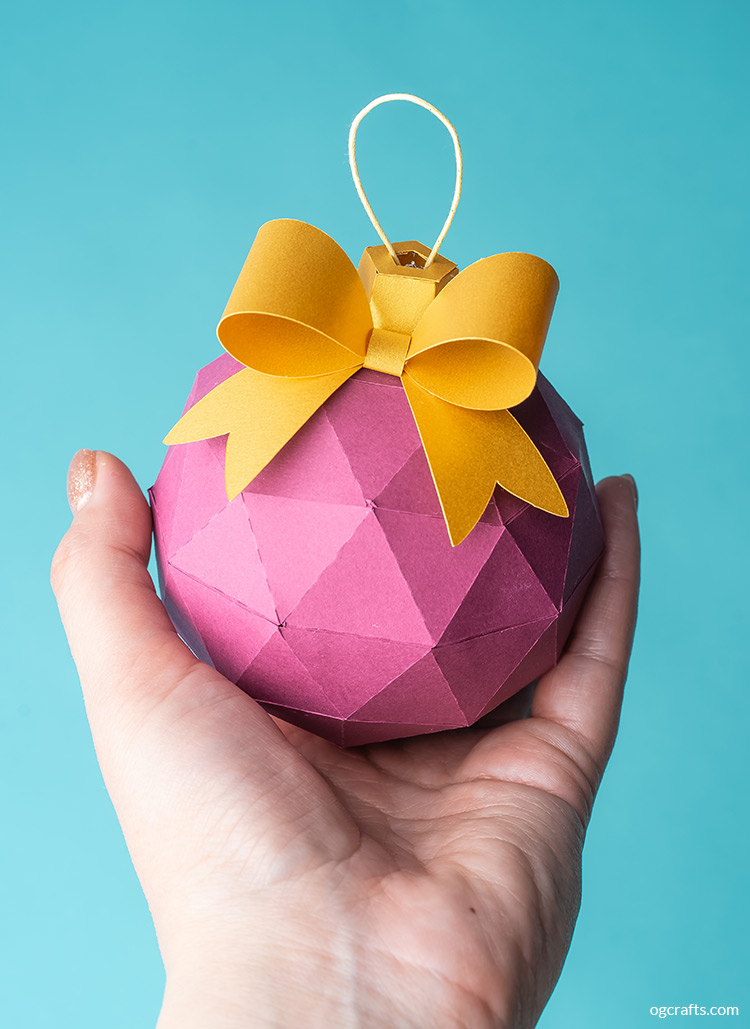 When you are ready to make your paper balls, prepare the tools and materials (see the list below) and download the templates (you can buy them in our shop).
If you have a cutting machine, download the SVG templates and cut them onto your chosen cardboard. If you will be cutting by hand, print the PDF templates and cut out all the details with a stationery knife or scissors. Prepare fold lines with the back of a stationery knife or a non-writing pen. Now you are ready – watch the video tutorial and start creating!
If you have any questions, please comment below. I'm always happy to help!
Tools
Cutting Machine

or

 Stationery Knife / Scissors

High-Temp Hot Glue Gun or PVA glue
Material
Cardboard of colors you prefer (I recommend 150-200 gsm weight)
String or ribbon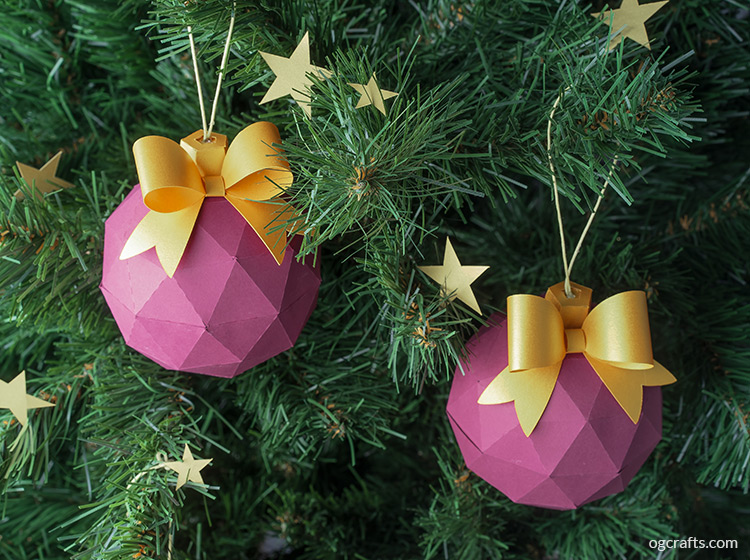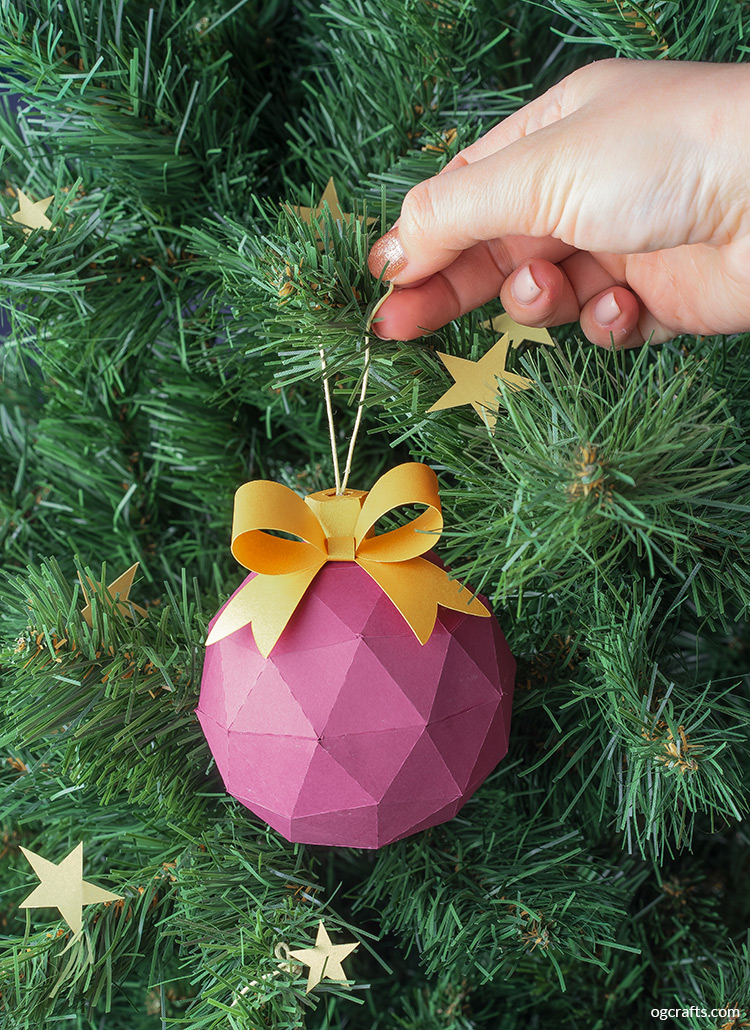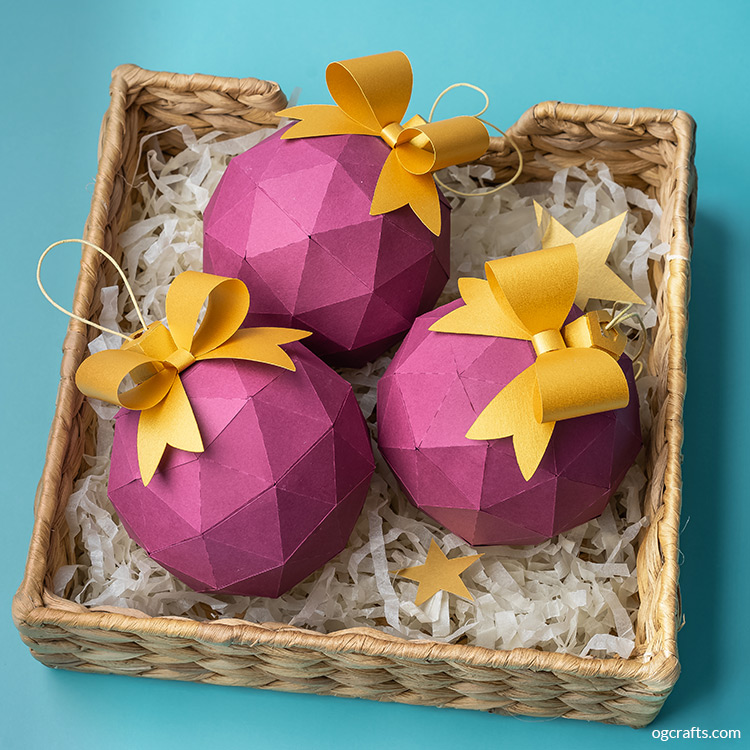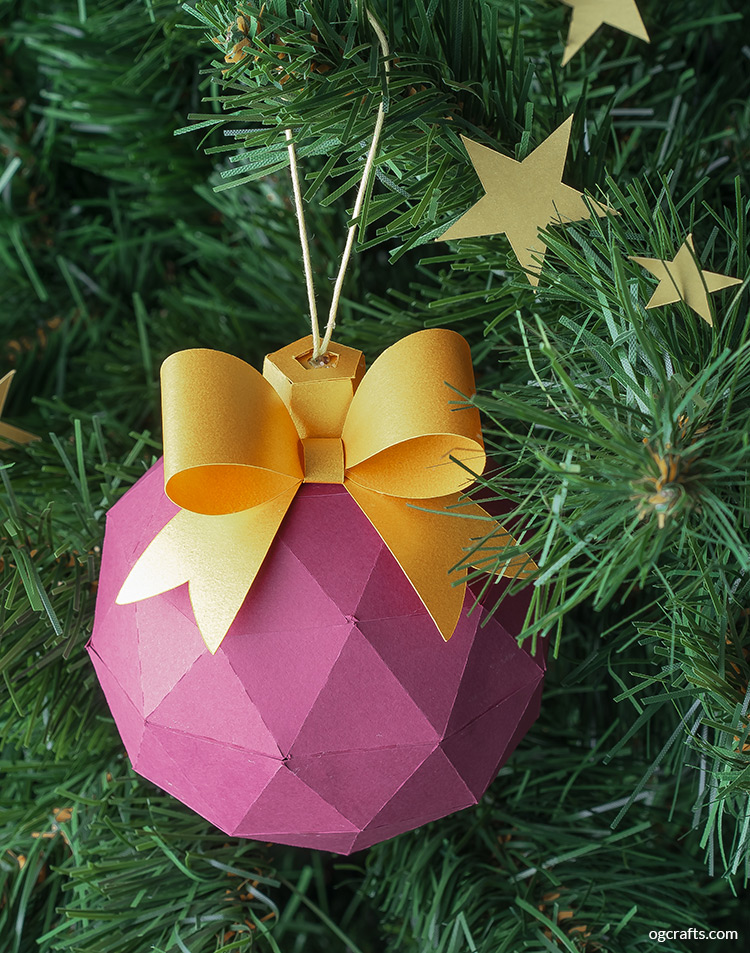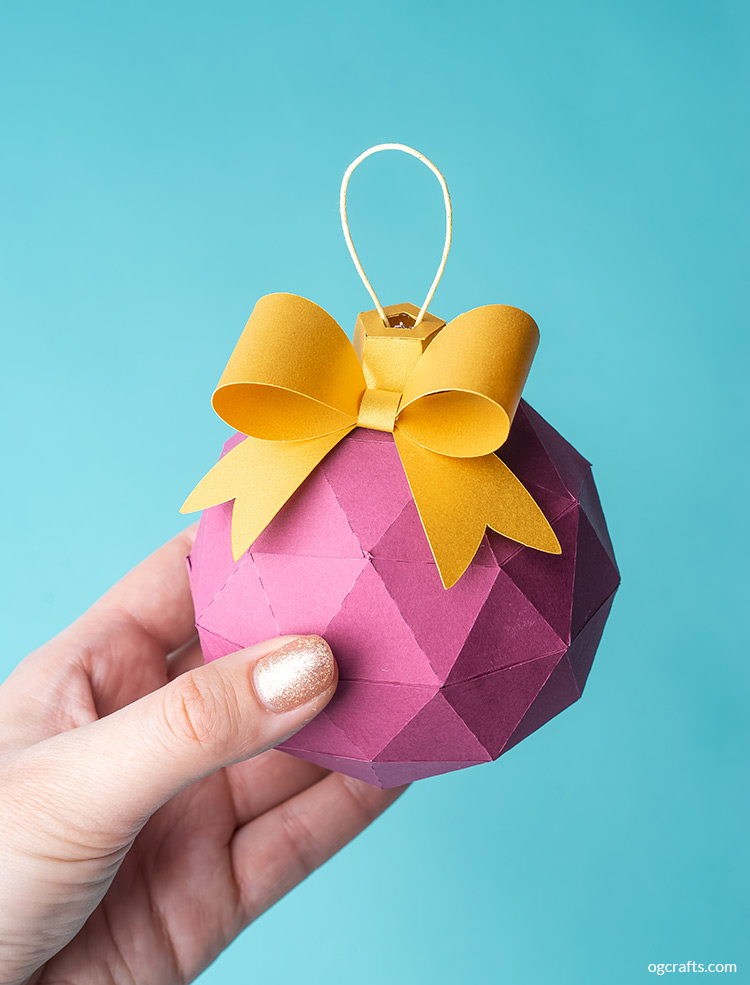 Love this project? Explore all our collection of Christmas crafts for more ideas on what to make.
For daily DIY inspiration, join us on Instagram and Pinterest. And remember to share your crafts with us on Instagram or Facebook by tagging #ogcrafts.
Here you can download Paper Christmas Balls SVG, DXF (for cutting machines) and PDF (for manual cutting) templates. For more information on how to work with templates, see our Cutting Machine and Template FAQ.